If it were possible to reward a museum with an honor for "Most Fashionable Exhibit," the annual presentation at FIDM Museum dedicated entirely to costumes featured on today's most popular TV shows would take the top prize.
When done well, a show's costumes can reveal insightful details about the characters, enrich the world of the series, and aid in propelling the show's storyline. The "Art of Television Costume Design" exhibit, now in its 13th year, pays homage to the costume designs that do just that.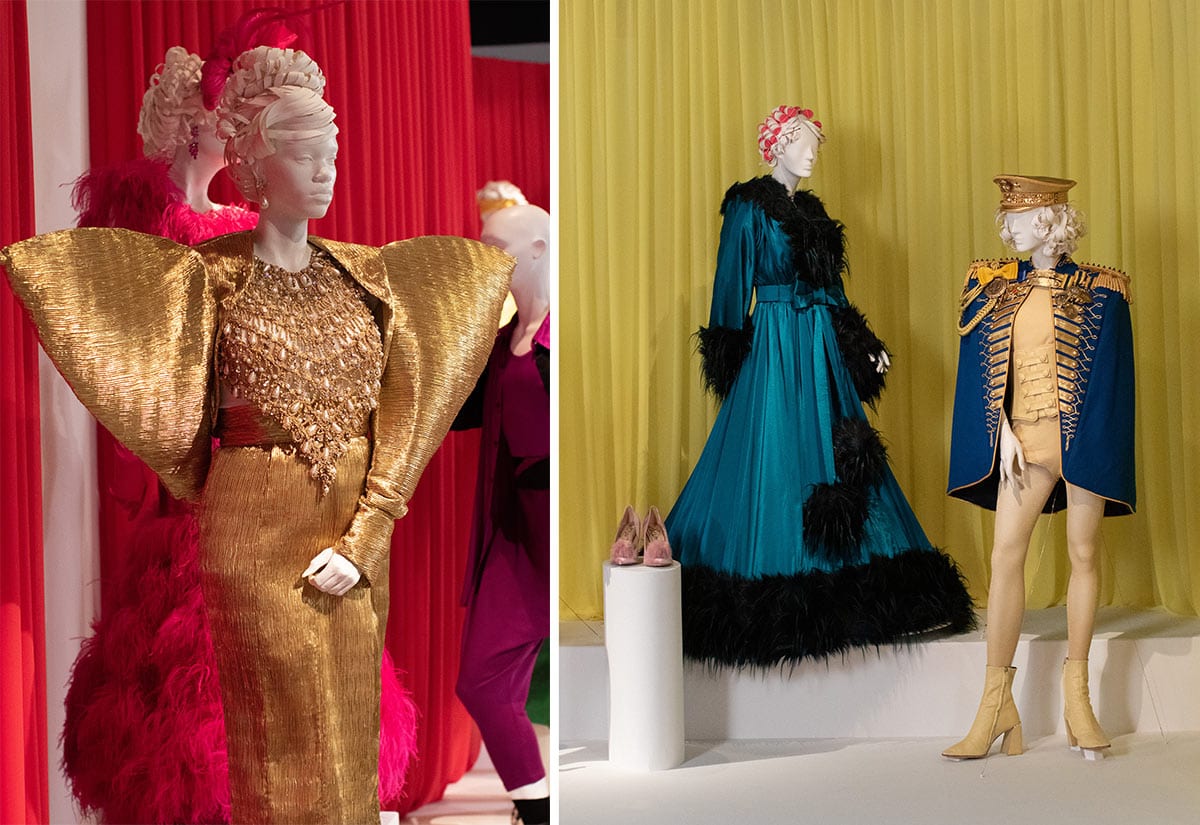 To celebrate the latest crop of Emmy-nominated shows that have all received nods for "Outstanding Costumes," as well as looks from shows that are fan favorites, the Television Academy teamed up with FIDM Museum to showcase more than 100 ensembles featured 23 different shows. The exhibit, which is free and open to the public at FIDM Museum at the Fashion Institute of Design & Merchandising, lets visitors see the work of costume designers, costume supervisors and assistant costume designers up close, as the exhibit highlights costumes that spans genres and time periods.
Among the 100-plus costumes are looks from Emmy-nominated period show The Marvelous Mrs. Maisel, contemporary shows like black-ish, and costumes from the final season of Game of Thrones, including one of Daenerys' coats worn by Emilia Clarke. Also on view: looks from the celebrity singing competition The Masked Singer, where the apparel was just as memorable as the performances, along with looks seen on Veep, Gotham, Crazy Ex-Girlfriend, and Outlander. The hand-painted leather jacket worn by Ashton Sanders in HBO's Native Son is even more evocative when examined in-person, and few costumes can compete with the over-the-top, deliciously 80s ballroom looks from Pose on FX.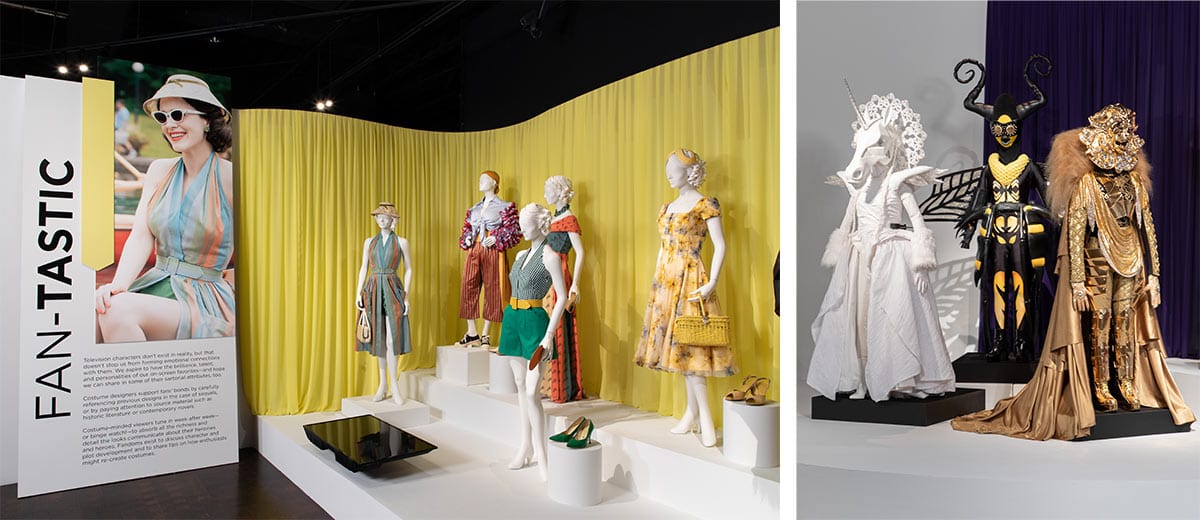 Close to 950 guests attended the exhibition's opening gala, including designers Michelle R. Cole ("Black-ish"), Lou Eyrich ("Pose") Alix Friedberg ("Sharp Obects"), Jennifer Rogien ("Russian Doll"),  Cynthia Summers("A Series of Unfortunate Events"),  Marina Toybina ("The Masked Singer"), Allyson Fanger ("Grace and Frankie"), Steven Lee ("Dancing with the Stars"),  Zaldy Goco ("RuPaul's Drag Race") and Beth Morgan ("GLOW").
The "Art of Television Costume Design" exhibit at the FIDM, just a 7-minute walk from Hotel Figueroa, runs from August 20 to October 26, 10AM-5PM Tuesday through Saturday.
Photos courtesy of FIDM Museum.
Discover More
Hotel Figueroa opened in the 1920s as a hotel for solo women travelers, and we continue to rally for women's rights. We're continually inspired by the creative energy of Downtown Los Angeles. For local recommendations—and to hear from the diverse individuals who make DTLA what it is today—head to our Meet You Downtown blog.