Charlotta Spears Bass may not be an instantly recognizable name, but as the first African American woman to own and operate a newspaper in the United States, the Civil Rights icon left a lasting impact on media in America.
Born in South Carolina in 1874, Spears migrated to California in 1910 for health reasons, and soon got a job as a columnist and salesperson for black-owned newspaper The California Owl. Two years in, the paper's founder John J. Neimore died, leaving Spears as the editor of one of the most prominent African American paper in Los Angeles, which she later purchased renamed The California Eagle.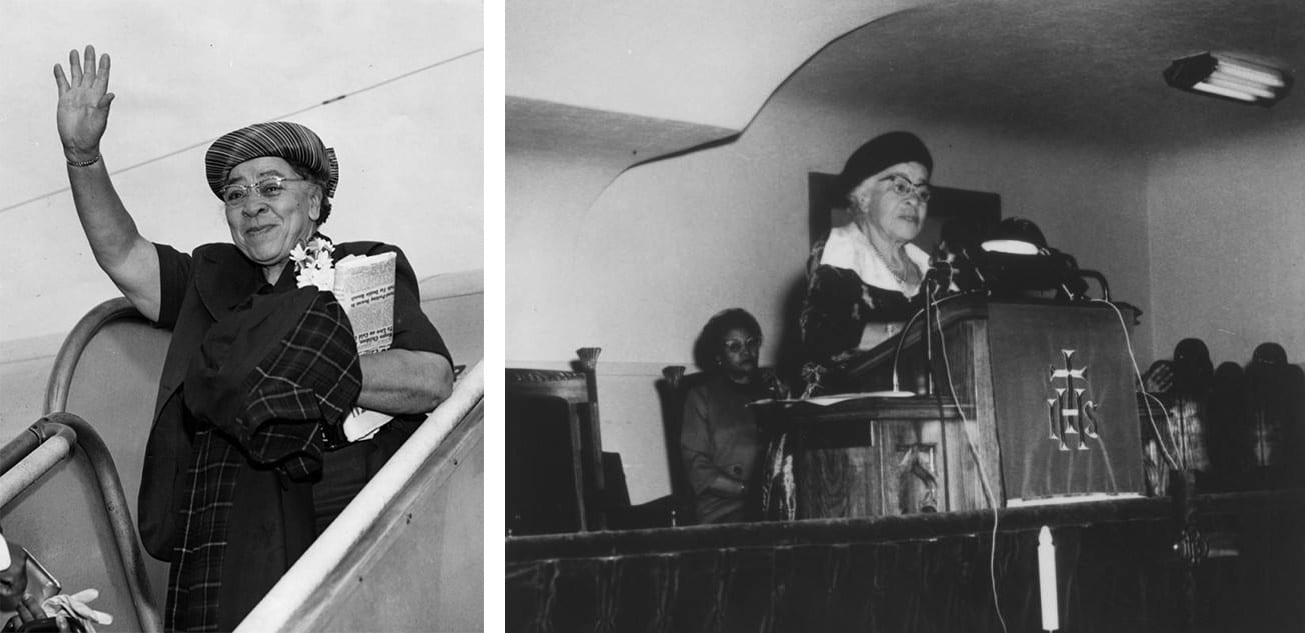 Patriarchal community leaders of the time were wary of a woman having control of such an important fixture of the black press. Spears, and The California Eagle under her, would go on to receive national attention. In 1915, she took on Hollywood, condemning D.W. Griffith's racist blockbuster film The Birth of a Nation. She married fellow Eagle editor Joseph Bass, and soon found herself receiving threats of violence after the magazine repeatedly spoke out against the resurging Ku Klux Klan, police brutality and racial segregation. In the 1940s, Bass broadened The California Eagle's focus beyond African American rights, and the publication became a pioneering advocate for multi-ethnic politics, advocating for Asian-American and Mexican-American civil rights as well.
Outside of The Eagle, Bass was a trailblazer as well. She became the first black woman to serve on a grand jury in Los Angeles in 1947. And in 1952—one year after selling the magazine to a former reporter—she became the first black woman to run for national office, as a vice presidential candidate for the Progressive party.
After her time with The California Eagle, Bass, now in her 80s, continued to be a vocal member of the NAACP. She pushed for workforce integration, railed against housing discrimination in Los Angeles, and, at the age of 91, still managed to be classified as a potential security threat by the FBI.
Charlotta Bass passed away at the age of 95 in 1969.
Discover More of DTLA
We're continually inspired by the creative energy of Downtown Los Angeles. For local recommendations—and to hear from the diverse individuals who make DTLA what it is today—head to our Meet You Downtown blog.